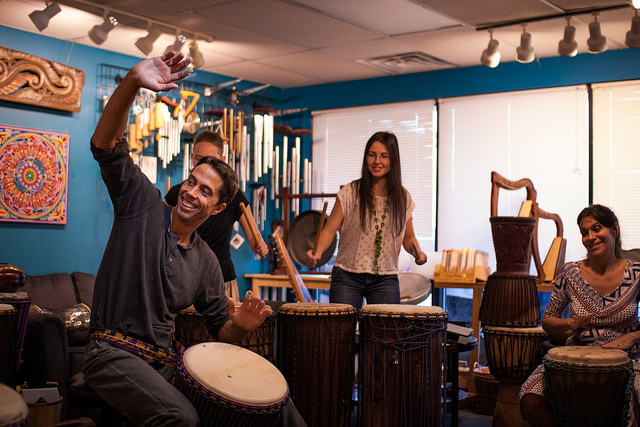 Every Wednesday: 6:00 PM
Every Saturday: 5:00 PM

PRICE: $15 for one hour
CURRENT DRUMMING CLASS SCHEDULE:
Beginner 1 – Saturdays 5:00 PM • Wednesdays 6:00 PM
Classes are one hour in length. You do not need your own drum!
Please call 828-768-2826 with questions.
Or email Info@skinnybeatsdrums.com
Billy teaches classes on all the instruments sold at SKINNY BEATS. Djembe is Billy's specialty, and he teaches classes that are fun and easy for beginners. Incorporating improvisation and different ways to play drums are some key components of Billy's teaching style.
Learn to Play Djembe DVD Sample
Learn to Play Djembe DVD - Volume II